We are pleased to be partnering with The Charles Armstrong School, a renowned Bay Area school for young individuals with language-based learning differences, particularly dyslexia.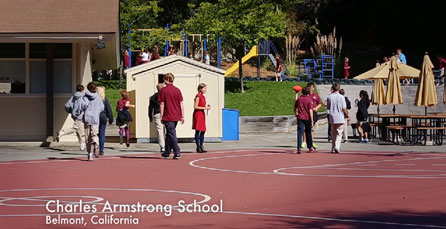 The Athena Academy is a nonprofit private school in Palo Alto, CA for children with learning-based differences. 
The UCSF Memory and Aging Center (Director: Bruce Miller, MD) provides the highest quality of care for individuals with cognitive problems, conducts research on causes and cures for degenerative brain diseases, and educates health professionals, patients and their families.
SIL is a new, innovative and cross-disciplinary 'Precision Ed-Health' center with partners across the University of California campuses throughout the state of CA. It will tackle issues associated with education and health disparity with a particular emphasis on underrepresented populations, with an ultimate goal of providing all children with the best educational and health outcomes
Haskins Laboratories (President: Kenneth Pugh, PhD), located in New Haven, Connecticut, is a world-renowned research institute that focuses on the biological bases of speech, language, and reading.
The Dyslexia Foundation (TDF) is a non-profit dedicated to the identification and assistance of children with dyslexia.
The Education and Brain Sciences Research Lab (Director: Laurie Cutting, PhD) at Vanderbilt University is a top-notch facility dedicated to the investigation of the neural correlates of learning.
A community partnership at UC Merced, helping children who struggle with learning and development.
The Schwab Learning Center (SLC) is part of the Student Affairs department at Stanford University, and focuses on student strengths and innovative tools to address student needs. SLC is designed to reflect current priorities in the fields of Dyslexia, ADHD, Universal Design for Learning (UDL), and research on the neuroscience of learning.